Autentificare sau creare cont nou
Close
Client fidel
Sunt un client fidel
Autentificare sau creare cont nou
Close
Your Account Has Been Created!
Congratulations! Your new account has been successfully created!
You can now take advantage of member privileges to enhance your online shopping experience with us.
If you have ANY questions about the operation of this online shop, please e-mail the store owner.
A confirmation has been sent to the provided e-mail address. If you have not received it within the hour, please contact us.
Account Logout
You have been logged off your account. It is now safe to leave the computer.
Your shopping cart has been saved, the items inside it will be restored whenever you log back into your account.
INNOVIEW vertical windows
INNOVATIVE VERTICAL WINDOWSLarge-sized doors and windows is a new trend in the architecture that changes the perception of living space. Big glazing - fully functional, easy to open, secure and beauti...
TVA inclus:

0.00€

Brand:Fakro
Cod Produs:

INNOVIEW vertical windows

Disponibilitate:

In Stoc
INNOVATIVE VERTICAL WINDOWS
Large-sized doors and windows is a new trend in the architecture that changes the perception of living space. Big glazing - fully functional, easy to open, secure and beautifully made - will bring out more of the everyday comfort.
WOOD & ALUMINIUM
Leading engineers working together to bond the properties of both wood & aluminum with advanced technologies have achieved unique results, creating INNOVIEW.
Innovative combination of wood and aluminium in INNOVIEW products is the engineering of tomorrow that you can enjoy today. This is view outside the window, which reveals more with every day...
COMFORT
Precise mechanisms allow unprecedentedly easy operation of large-sized sashes – the boundary between the interior and surroundings is getting blurred while moving between them is extremely safe.
SAFETY
Thanks to modern hardware system with anti-burglary class rc2, all INNOVIEW slide doors feature increased resistance to burglary and provide what matters most in your house – a sense of calm and safety.
AESTHETICS, DURABILITY AND CHOICE
Through combining inner wooden and outer aluminum frames, we are bringing together aesthetics and durability in a way that is changing trends in architecture.
Made to the same high standards in build quality, thermal and sound insulation fakro has become known for, the INNOVIEW range will change your perception on large scale windows.
Infused with the latest technology to ensure long term, trouble free operation and maintenance.
While also providing flexibility for all environments in modern architects and a full choice of colour customisation, door sizes and textures.
COMPREHENSIVE SOLUTIONS FOR YOUR HOUSE
Learn about INNOVIEW LINE products:
doors
garage doors
awninig blinds
INNOVIEW products are characterized by the highest quality, safety, comfort and aesthetics as well as guarantee harmony with other products available in this range
Wood-aluminium windows
FAKRO wood-aluminium windows are made of impregnated high-quality wood. Aluminium cladding elements are characterized by a high resistance to external factors. They are made of raw materials featuring the highest quality and are easy in maintenance, while a wooden frame secures a cosy atmosphere inside the room. Complete RAL palette offering two types of gloss: matt and satin in the combination with specially designed covering structures (including wood-like layers) allows for infinite freedom when designing windows. Two finish options of the sash inner side enable individual selection of windows to match the room style:
Classic – for classic interiors,
Modern – for modern interiors.
Classic
modern combination of durable outer aluminium frame and inner wooden frame
robust design and high resistance to external factors
standard shape of the sash outer profile
single and double-chamber glazing unit
high level of thermal insulation
two finish options of the inner wooden profile:
Classic and Modern
triple sealing system
high-quality Siegenia hardware elements
also available in Thermo version
Profile thickness: 68/78/92 mm
Material: Pine, Oak, Meranti
Heat transfer coefficient Uw: 0,82 W/m2K
Warranty: 7 years

Tilt and slide windows

Polygons

Triangles

Circles

Arcs
Quadrat FB
unique window design thanks to a combination of the robust aluminium frame and warm inner wooden profile
long-term durability and high resistance to external factors
modern design: sash profile flush with the window frame profile
single and double-chamber glazing unit
high level of thermal insulation
two finish options of the inner wooden profile:
Classic and Modern
triple sealing system
high-quality Siegenia hardware elements
also available in Thermo version
Profile thickness: 68/78/92 mm
Material: Pine, Oak, Meranti
Heat transfer coefficient Uw: 0,82 W/m2K
Warranty: 7 years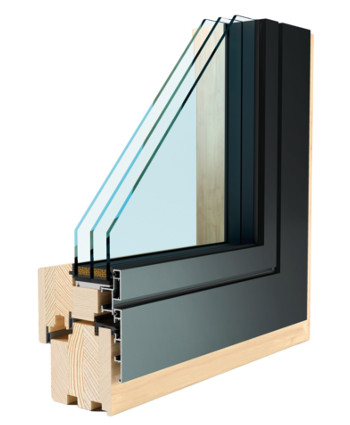 Rectangular windows

Tilt and slide windows

Polygons

Triangles

Circles

Arcs
Integral
unique design – sash hidden behind the window frame
modern and robust combination of the outer aluminium frame and inner wooden frame
long-term durability and high resistance to external factors
In contrary to traditional wooden windows,
the outer window part does not require maintenance
visual increase of the glazed area by concealing
the sash behind the frame profile.
high level of thermal insulation
single and double-chamber glazing unit
triple sealing system
two finish options of the inner wooden profile:
Classic and Modern
high-quality Siegenia hardware elements
Profile thickness: 68/78/92 mm
Material: Pine, Oak, Meranti​
Heat transfer coefficient Uw: 0,82 W/m2K
Warranty: 7 years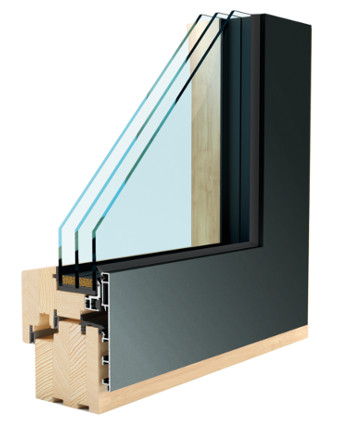 Rectangular windows

Tilt and slide windows

Polygons

Triangles
Taguri: INNOVIEW vertical windows